God Moments: Why are you So Afraid?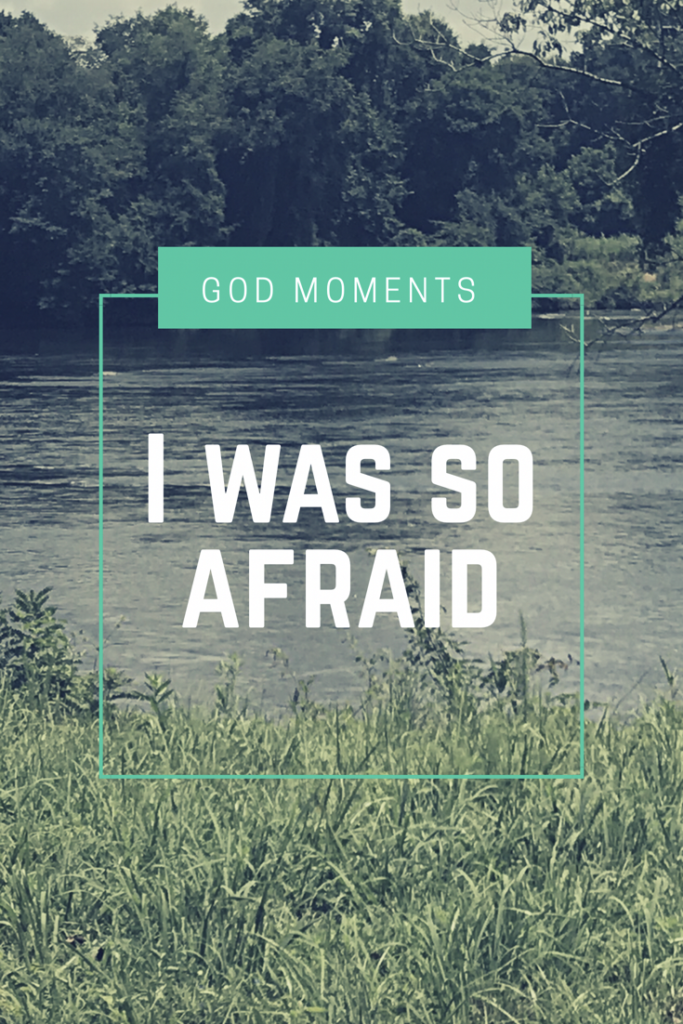 Disclosure: This site may provide affiliate links (See full disclosure)
Hearing God through Journaling
I have always loved journaling. I still have my Mickey Mouse journal from elementary school. My journaling evolved as I got older. Later, my writing switched from talking about the day and my latest crush to writing about God. I now keep a prayer journal, but the journal holds so much more than prayers. I do include my prayers to God, but I also write as I read scripture. In my little journal, I transcribe all of the thoughts and questions I have after reading scripture. I also include what I call "God Moments" in my journal.
I write everytime I experience one of  those amazing "that just gave me chills" moments. Do you know what I'm talking about? These are those stories that make you feel like God is talking to you, or those moments when you realize God is trying to get your attention. God moment stories often make you cry happy tears because you feel like God IS right there! These are stories about those moments when you FEEL God's love and guidance.
Journal So That You Will Remember
After something beautiful and amazing happens, I think to myself, "wow, I won't ever forget this!" But I have found that as time passes, I only remember some of the God Moments of my life. So I made it a priority to get those stories written ASAP before I forget! Do you know what I found after writing them down? These kinds of stories happen A LOT!!!! God is guiding us, and when I began collecting all of my God moments in a journal, I noticed just how often God has guided me.
My journal often feels like a broken record. The same most beautiful song is recorded in my journal over and over. These God moment stories are about all the random and not so random times when I would read something in the Bible at the exact time I needed to read it. God seems to often communicate to me and maybe you in this way.
In case you are searching for a cute and inspirational prayer journal, I have provided links to several prayer journals below including the journal you could win in the giveaway (See details at the bottom of this post):


God Moments: The Series
So this leads to the "Mindfulness in Faith and Food" new series announcement. Our new blog series is entitled, "God Moments." I want to share these cool stories with others in hopes to comfort others in some way. God IS here! God does care! God is guiding us!
This Week's God Moment Story: The Fear was Taking Over
In honor of this series, I want to share a short "God Moment" now. This God moment happened during a time when I was experiencing fear about something going on in our lives. On this particular day, fear was overtaking my day. I was experiencing this immense fear in the pit of my stomach. The fear was so strong that it was almost painful.
But Then I Found Comfort in God
Do you know that this very same day, I stumbled upon lessons about "trusting God when you are afraid" not once but twice?!!! The most impactful moment occurred when I was reading our nightly children's devotional to my son. I often like to read the context around a piece of scripture, but on this particular day the children's devotional pulled just two sentences out of the Bible. The devotional simply said this, "Why are you so afraid? Do you STILL have no faith?" (Mark 4:40).
These words hit me smack in the heart and comforted my fearful soul. The fact that these two sentences were written in our devotional on this particular day made me feel like the words were being whispered to me. 'Lacy, why are you SO afraid? Do you STILL have no faith?' This soft critique was such a comfort. I felt as if God was saying that I could trust God. God's got this!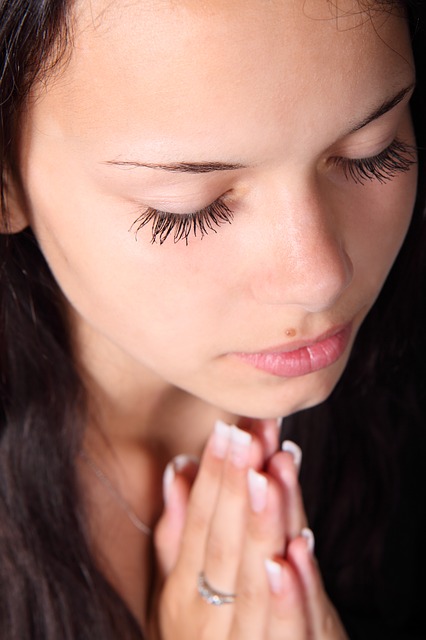 Thank you, God, for finding ways to speak to us and guide us. I don't know what I would do without your comfort and guidance. I am sorry for my lack of trust and for ALL the many…many…many times I fall short. You know, like that time yesterday and the day before… Thank you for guiding me and love me anyway. Amen.
Announcing the God Moments Series Giveaway
I pray that you felt hope from the first "God Moments" post in the "God moments" series. To celebrate the start of this new series, I am having a giveaway. One follower will win the Gratitude: A Prayer and Praise Coloring Journal
.  Use this journal to write down you prayers, questions, thoughts, and God moments.
How do you register to win? Simply start following "Mindfulness in Faith and Food" and you are registered. I will randomly pick one of my followers at the end of this series.

Copyright © 2017 Mindfulness in Faith and Food.
You are free to retain any and all content here for personal use, but need permission to use it anywhere else on the internet.